Testimonials
We had just moved to an old Victorian house that had been recently renovated but needed a bit...
Madeline
It's really important for me to keep my office clean, but I really struggled to find the...
Natasha
Cleaners-Hackney's domestic cleaning services are exemplary. Each time they make my house...
Amanda Richards
I was searching for a way in which to clean my oven, but all of the methods I could find...
D. Sanders
My uncle asked me if I could arrange a cleaner for him as he was struggling to do the...
Claudia
I'd definitely recommend Cleaners-Hackney! I was dubious about paying out for a cleaning...
John G.
I, alongside my wife, have searched and hunted high and low for someone to clean our rugs...
A. Hoffman
The family has used the attic to store things for generations, so you can just about imagine...
Sofia
Not only does Cleaners-Hackney send the most talented group of cleaners to our office, they...
Daniel Collins
I run a mobile catering unit which is based on a busy industrial estate. Although I'm always...
Hazel Simpson
Do You Want To Eliminate All Cleaning Pressures In Your Life? Our Hackney Cleaning Company Cleaners Hackney Is The Best For You!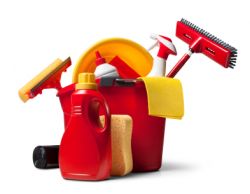 If you're interested in hiring a Hackney cleaning company for all of your cleaning needs then you can hire the best in the business with our company. At Cleaners Hackney we will tackle all of your cleaning desires, whether you're looking for an end of tenancy clean, carpet cleaning or even upholstery cleaning, there is no finer company that's more trustworthy than ours! If you want to eliminate all of the cleaning pressures in your life, you can leave them to our experienced and reliable teams of cleaners. No matter what you're looking for from your E5 cleaning company, we can help you! Call us today on 020 3743 8171 to find out more information about some of our fantastic services!
Your end of tenancy clean can be a big worry for you and your family. Planning a house move is a stressful and long process that can leave you with little time on your hands for a thorough and deep end of tenancy clean. It might not seem like an important task, but your deposit could rely on the state you leave your property in, which is why if you're struggling to balance all the aspects of your house move then you should contact our E5 cleaning experts today! Our teams of dedicated and experienced professionals can restore your property to its former glory, no matter how big a task this may be! Stop worrying about your end of tenancy clean and let us get the job done for you – call our company now on 020 3743 8171 to find out more!
Trust Our Hackney Cleaners to Give You the Best Help
If you're sick and tired of your stained and worn-looking carpets then our company can provide you with the ideal solution. Trying to get your carpets to look as clean as they once did can be quite a difficult task, especially if you don't have the right equipment. At our company we use only the most efficient and reliable carpet cleaning products and equipment to make sure that your carpets and rugs have never looked better! If you're looking for clean carpets without the stress and hassle of doing it yourself, let our company get the job done for you. You won't find better carpet cleaners in the area, so why not get the absolute best for your home?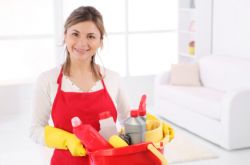 Getting your house into tip-top shape is becoming an increasingly hard task to accomplish for a lot of people, especially if you're a working professional or if you're head of a busy family. If you feel as though your home isn't looking its best, and you and your family could benefit from a regular E8 house cleaning service then why not contact our expert staff today? You shouldn't have to return to a messy, dirty and unclean house after a long day at work, so why do you? At our company we can make quick work of your Hackney domestic cleaning jobs, so you don't have to worry!
Exclusive Cleaning Services Offered Anywhere around Hackney E5
If your office could do with some sprucing up, or if you aren't happy with your current E8 office cleaners then let our company give you a helping hand now! Our expert office cleaners can ensure that you have the cleanest office in the area for you and your employees. Turn your cluttered and messy office into the perfect work environment with our company!
Do you find yourself struggling to remove stains and grime from your upholstery? If you want to find the best upholstery cleaners in the Hackney area then look no further than our company. Our staff can and will tackle all of your tough upholstery stains so you don't have to!
It doesn't matter what your cleaning needs are, at Cleaners Hackney we can turn your home or office into a fantastically clean environment for you and your family or employees. If you're looking for the most reliable E9 cleaning company then contact us today on 020 3743 8171. You won't find a better E9 cleaning team than ours!